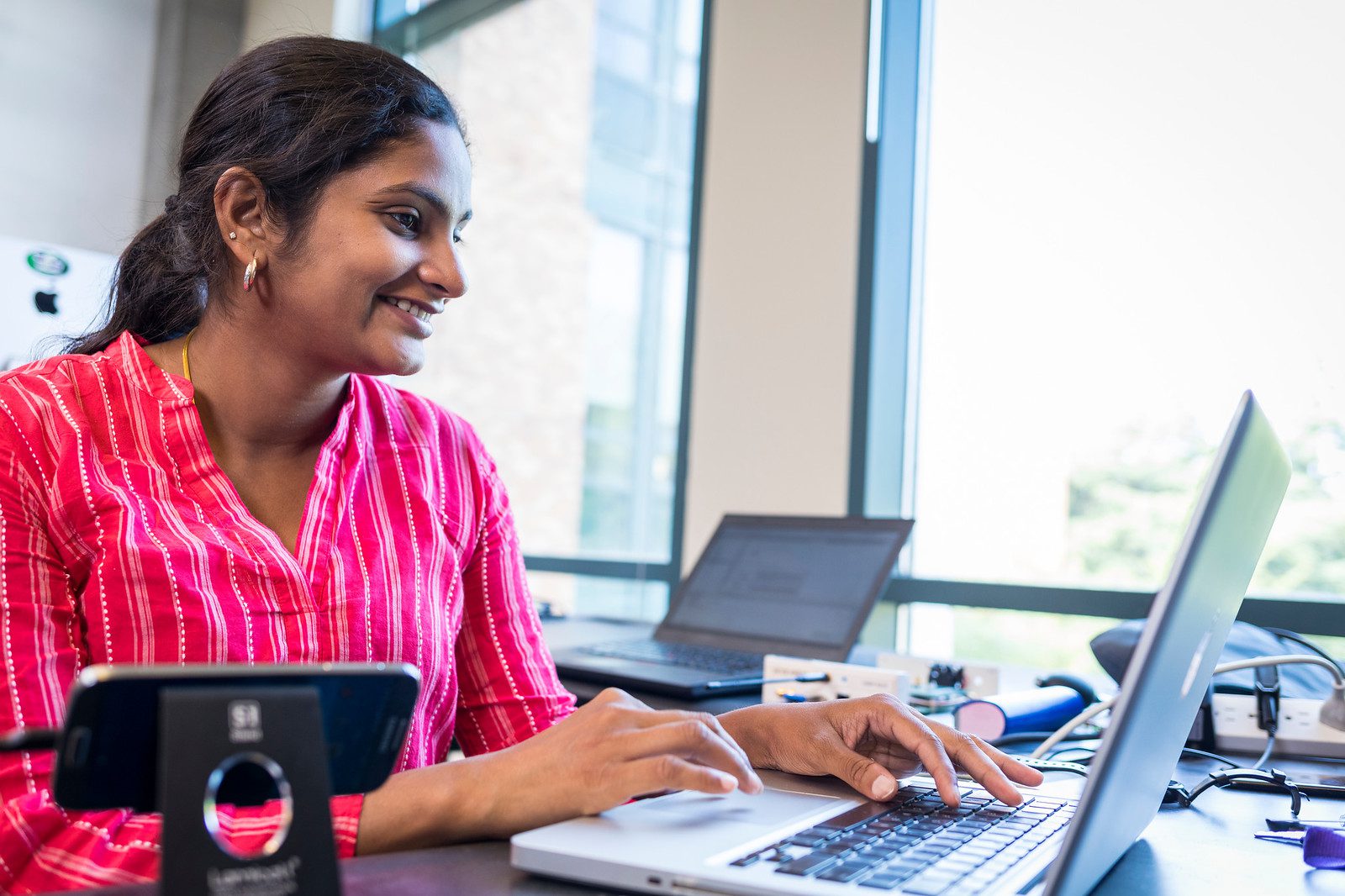 The transition to distance learning has been unquestionably daunting for students, parents and educators. One side effect of the transition from chalkboards to Zoom or Teams screens has been a feeling of isolation for teachers, who are trying to navigate new educational norms without an in-person network of colleagues, mentors and coaches.
Helping teachers learn the tools and strategies for building a robust learning environment — and the robust learning experiences that follow — has been the primary goal of Casey Harkleroad, an instructional coach for the Kent School District.
Joanna Michelson, director of teacher leadership and learning, and Rumi Tsuchihashi, marketing and communications manager, spoke with Casey about the importance of coaching teachers through a crisis, so both teachers and students can work and learn in a robust learning environment — despite the obvious challenges.

(The transcript below has been edited for length and clarity.)
Teachers have leaned on each other for help and support during the pandemic and school closures.
So, it was crazy at first. No one knew what was going on. I reached out to some teachers that I already had relationships with and asked, "How are you doing? How's everything going? Is there anything you need help with?"
And then about two weeks into schools being closed, these long text streams started happening. Something had snapped. Fifteen or so teachers were talking: "Has anyone met with students on Zoom yet? Has anyone tried email?"
Some of those teachers hit the ground running to forge a path for these kids, so I took the opportunity to ask them coaching questions in the text stream.
As online learning became the new normal, connecting with educators to discuss best practices became critical
I started weekly meetings with three different teachers who are doing online learning. I've been able to sit in on their classes and even provide a bit of feedback in the lessons. I helped one teacher come up with a protocol for the students on how to use the chat in Microsoft Teams meetings. I helped him connect the dots. "How would he structure a live conversation with students? What might that look like in a chat?" And he was able to come up with a protocol that's working.
I also started asking two questions at the end of any kind of conversation I had with teachers. Whether it's a formal coaching meeting, or if they were just reaching out for help for something, I always say, "What are your next three steps? And what do you need from me?"
The reason I'm using those two questions is because right now these teachers need thought partners. They have all these ideas, and they're just scrambling — conversations get really big really fast, and they go down this rabbit hole. So at the end, I try to paraphrase it and then bring it back to "What are your next three steps?"
I even had a teacher text me the other day saying, "I need you to find out what my next three steps were because I forgot them." I was able to go back through my notes and paraphrase her vision for her.  I'm really helping teachers try to figure out their plan and their vision.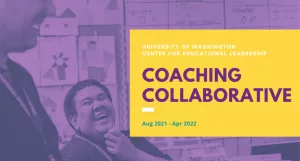 Collaboration between teachers is a vital tool as educators try to navigate distance learning.
I've seen a direct correlation between the level of collaboration at the team level and the level of collaboration on the online platform. So teams that were already collaboratively planning are still doing that.
"In the collaboration field, the tech has been overwhelming the conversation. But it's also where I've seen a lot of the problem solving."
Several teams work together to prepare the distance learning and communicate with families. Instead of individual kindergarten teachers, they present themselves as a kindergarten group.
One of the things I've been pushing for is extended collaboration because we have ELL teachers, interventionists, special ed teachers and instructional coaches — we all need to be working as teams. So starting this week, we have a one-hour weekly meeting with the larger group.
In the collaboration field, the tech has been overwhelming the conversation. But it's also where I've seen a lot of the problem solving. I've seen teachers taking tech class after tech class and then working with their team to figure out how to use this platform. How do we make sure that the kids can turn in their work? How do we write on a PDF? There's a lot of problem solving there.
Creating a vibrant online environment is for more than just students
There's a huge need for learning how to facilitate online environments. Teachers need to learn how to do it for their students, administrators need to learn how to do it for their staff and coaches need to learn how to do it for their teachers.
We can't provide any kind of online learning experience without first being able to facilitate an online environment. The level of planning that goes into creating a learning experience is intense, and that's something I've realized.
I was able to sit in when Renee Gallagher, one of CEL's project directors, did a rehearsal for a large group teacher learning experience. And then three hours later, I went to a staff meeting led by a different facilitator. It became crystal clear to me: "Oh, my gosh, how you facilitate learning environments is critical to being able to learn anything."
"We can't provide any kind of online learning experience without first being able to facilitate an online environment. The level of planning that goes into creating a learning experience is intense, and that's something I've realized."
Embrace what works with online learning and eschew what doesn't
We used to be able to sit in a room around a table, and someone would pose a question or an idea. And you could do a little turn and talk and then share out ideas and you could manage what was going on.
But in the online learning, people are in the chat, and sometimes they're not even on topic. And then someone will pop in on the video, but then you never can tell if it's your own turn to talk or not. There's not a format for taking a turn.
I've found that online, things work better with fewer questions. You provide an opportunity for everyone to write about them in the chat and respond in the chat, too. And then the facilitator can call on people to share out an idea. Otherwise, it's just a huge hodgepodge. And it doesn't ever feel like anything got done.
As facilitators, it's really important to frequently paraphrase the conversation and wrap up things for everyone.
Individualized learning is important for teachers  — and helps students
We always talk about how as coaches, we want to be there for the teachers needs. What is it that the teacher needs right then and there? Because that's what they're going to want to learn the most.
Sometimes in a in a traditional classroom, it's hard to identify what that even is for teachers. But in this context, I feel like we're getting a lot more individuals reaching out with specific problems. They're saying, "I really need help learning how to do this." And so there have been a lot of one-on-one learning experiences. If someone doesn't know how to do something, I go figure it out. And then I reach out to them and show them. The learning has been really individualized.
Because teachers are feeling more confident about the tech and the reaching out, they're providing more robust experiences. And they're getting kids to continually show up.
My next step is going to be to try to capture the other 50% in distance learning. How do kids submit work online? How do we grade that work online? How do we provide feedback to that work online? That's going to be my next thing. I've really been following those participation numbers and trying to push teachers to not settle for, say, 30% of the class.
We're also hoping that these extended team collaboration meetings will help students collaborate particularly in terms of learning materials.
For example, the district's already provided the standards that the teachers are supposed to teach. If we know what the teachers have planned, then the ELL teacher might say, "Oh, I'm going to create a vocabulary bank or a short video to supplement whatever you're posting for some of our ELL kids to learn."
Or if I'm the special-ed teacher, and I have a caseload of five kids, I can say, "I can meet each of these individual five kids' needs because I know what you want to teach. We can align our work better." My hope is that the changes our adult learning environment will show up for students in that way.
Educators have hit the ground running to bring robust online learning to students this school year
I think a lot of teachers thought that we could use this time to start thinking about next year. "We should start thinking about planning units for next year and learning more about our standards!" And I think that there's a misconception among administrators that that's something we might do.
But we're not. We're working. I'm putting in eight to 10 hour days, one meeting after another. Everything we do seems to take longer than it used to. That's something that I didn't quite expect to happen. I thought after the first couple weeks of this we'd be at a loss. But in fact, we're hitting the ground running.
So, it's been exciting but also really consuming.
Join us for the 2021-2022 Coaching Collaborative! You'll learn how to build your vision of an impactful coaching cycle made up of conversations that build teacher efficacy. Together we will work side-by-side with teachers, through video and in classrooms, to build the coaching skills required to create change.