At the Center for Educational Leadership, our vision and mission guide our work every day… 
We create partnerships with leaders in school systems so that every one of the 56 million students who attend K-12 schools in the United States can have empowering and equitable school experiences.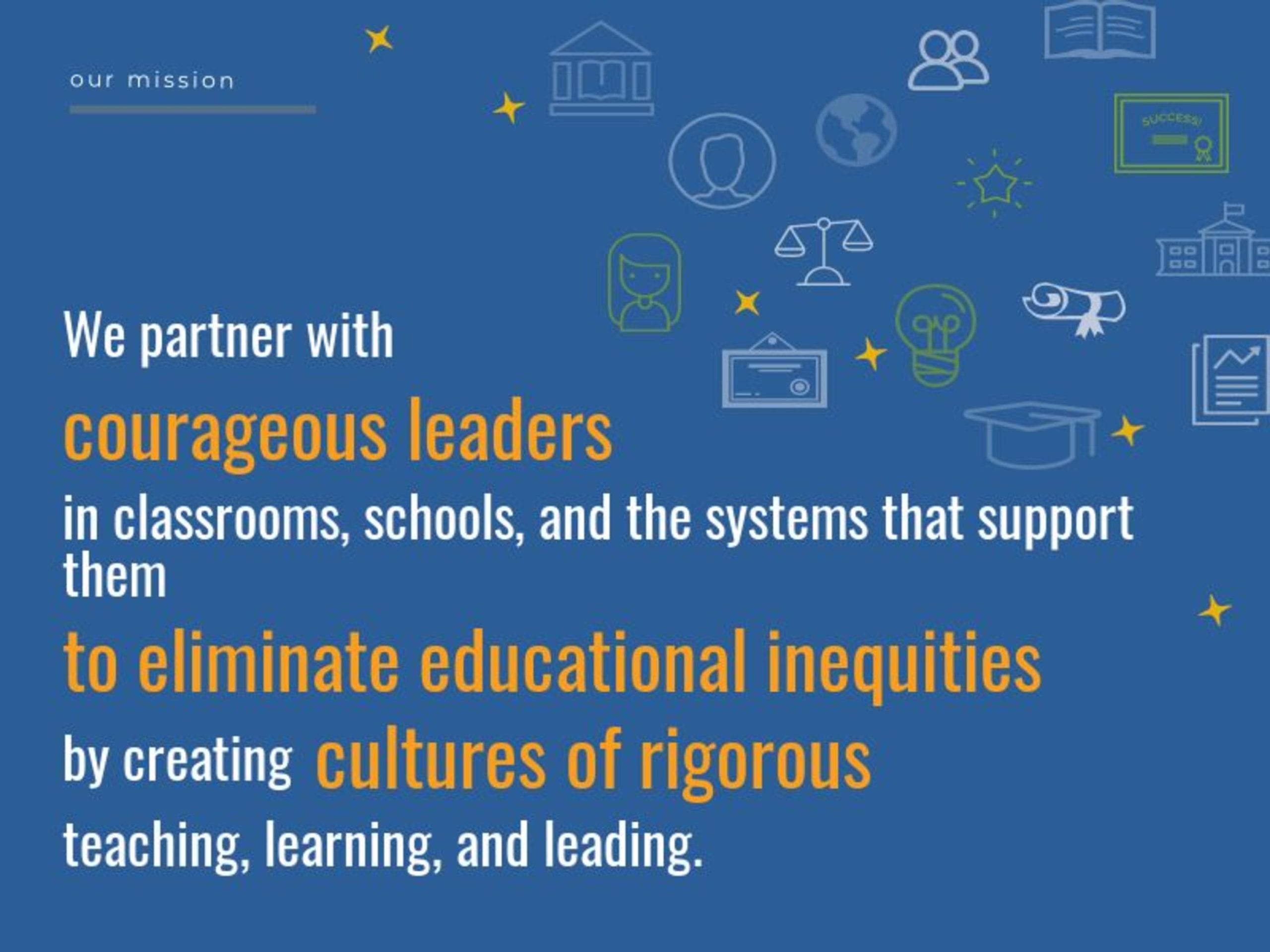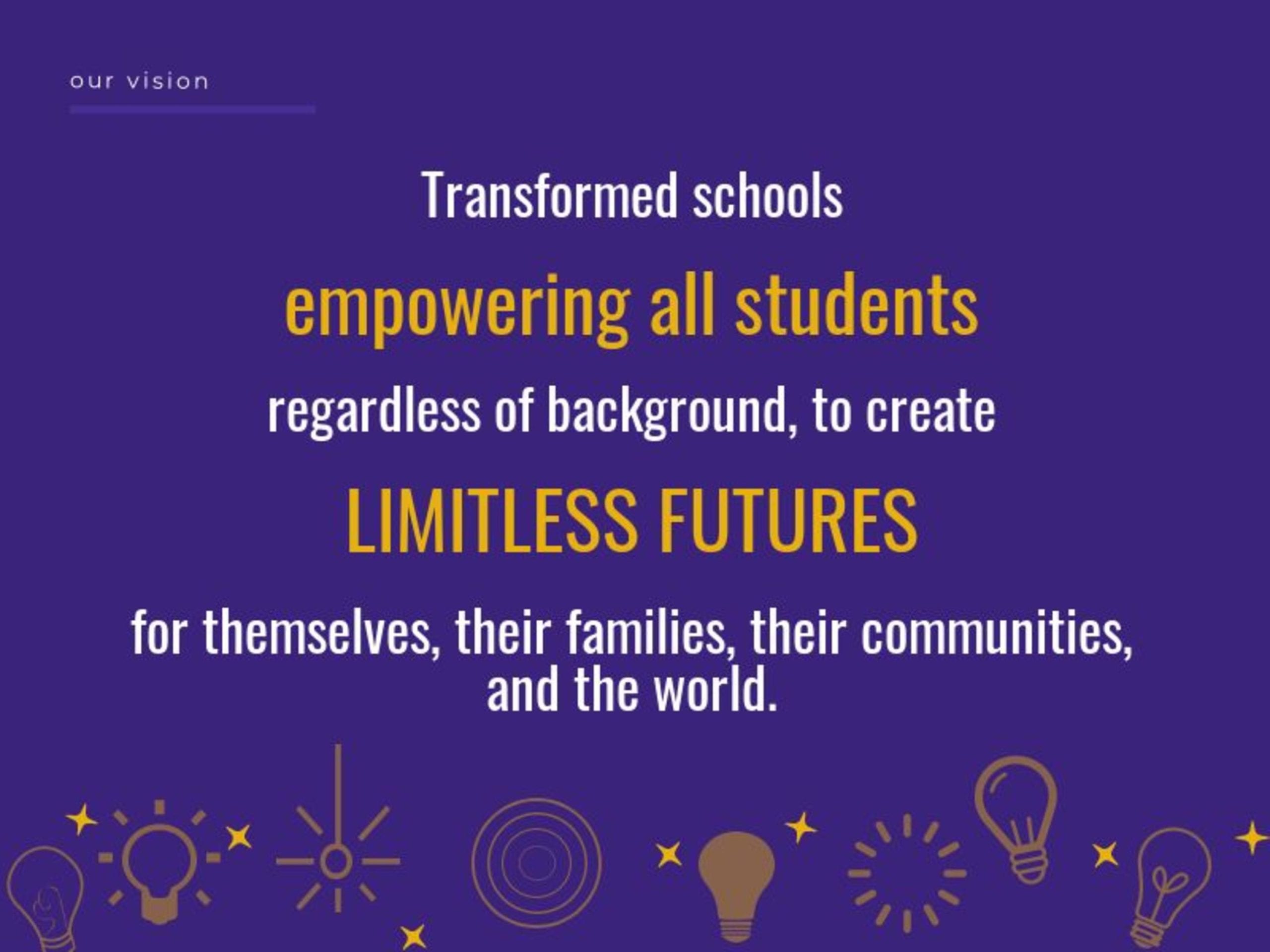 People
People are at the core of what we do — and our most precious resource. We believe equity, empowerment, respect, balance and celebration vitalize that precious resource.
Curiosity
We nurture inquisitive minds. This curiosity propels us to pursue new ideas and improved ways of working together.
Learning
Knowledge empowers. As an innovative organization, we believe continual reflection, learning and sharing create brighter outcomes for all.
Collaboration
We are stronger together. Collaboration accelerates and deepens learning, and we know that the best work comes from shared ownership of our individual strengths.
Impact
Student outcomes are our ultimate measure of success.  Our passion for educational justice drives us to deliver the highest quality work to eliminate inequities in our schools.
Integrity
Our values are a promise. We live our values according to non-negotiable standards of honesty, truth, responsibility, mutual respect and doing what is right.
The Center for Educational Leadership began in 2001 as a nonprofit service arm of the University of Washington's College of Education. For 20 years, we've bridged research and practice with instructional leadership-focused frameworks and partnerships. Our work started with K-12 districts in Washington state and, under the direction of founding Executive Director Stephen Fink, expanded over time to impact partners across the country.
Coherence and alignment are critical for reaching students — so CEL has always worked at multiple levels of the education system. In the past decade, our work with leaders who supervise and support principals has resulted in numerous partnerships, including with national organizations like AASA, to offer the AASA National Principal Supervisors Academy.
In 2018, we renewed our vision and mission under the leadership of our current Executive Director, Max Silverman. This resulted in expanding our focus beyond instructional leadership to include leadership for additional factors that shape students' social, emotional and academic development.
CEL's work took on a new dimension in 2020 when the COVID-19 pandemic restricted travel and the ability to work onsite with our partners. In response, we created virtual engagements to meet our partners' needs.
Remote, contextualized professional learning has continued into 2021 with even more of our partners — and more than 90% of the leaders we have worked with say we are creating effective adult learning experiences.