OVERVIEW
You know there's a strong link between student learning and instructional leadership. But do you have concrete data about your leaders' strengths and areas for growth – a baseline that guides their professional learning?
The online MILE™ assessment provides independent measures of a principal's expertise in four research-proven areas. And the results will point to opportunities for strengthening practices that tie back to student growth.
WHAT YOU'LL ACCOMPLISH
This easy-to-use and affordable online tool will point out opportunities for strengthening practices that lead to equitable student growth. You'll receive individual reports for each participant, a group report and individual data for the district, and a presentation of results.
WHO IT'S FOR
MILE™ is designed for all school leaders (teacher leaders, assistant principals, principals and their supervisors, central office staff).
HOW IT WORKS
MILE™ measures four areas of instructional leadership expertise known to impact student learning: observation and analysis; providing feedback to teachers; leading professional learning and adopting an inquiry stance.

The responses to MILE™ are evaluated by specially trained instructional leaders using a rubric developed and validated by researchers at the University of Washington and Vanderbilt University. MILE™ is also commonly integrated into the Instructional Leadership Academy.
WHAT WILL BE DIFFERENT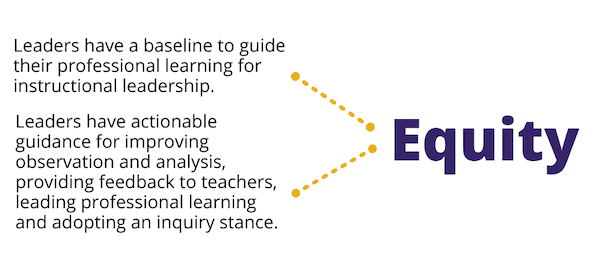 CEL provides a more comprehensive way of looking at instruction. CEL's work helps us go deeper.