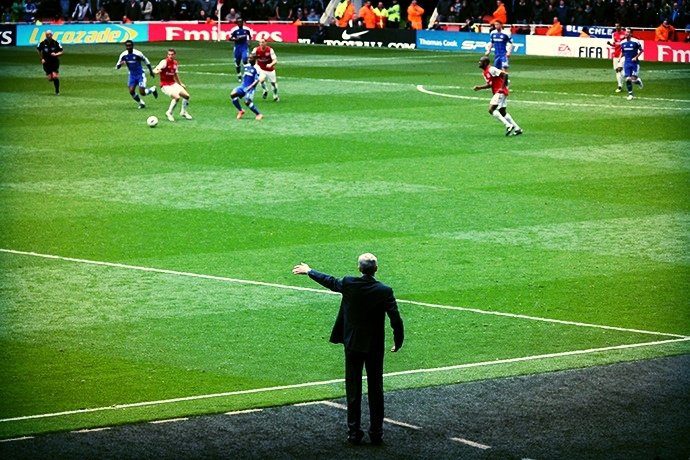 by SHEEBA JACOB 
This summer, I enjoyed watching the U.S. women's soccer team play their way to World Cup victory and Serena Williams and Novak Djokovic win the Wimbledon tennis finals. Watching these great achievements, I couldn't help thinking: What kinds of coaches did these athletes have and what kind of feedback did the coaches give them that ultimately led them to success?
Looking for insight, I found Sarah Green Carmichael's article in the Harvard Business Review in which she interviewed five well-known sports coaches to hear their thoughts on what it takes to coach effectively.
The coaches mentioned several key ideas on what it took to successfully lead their players:
Leading by example
Encouraging players instead of criticizing them
Coaching players individually based on their needs
Making progress tangible through clear goals
These key ideas remind me of the work successful instructional leaders can do every day to support their teachers. This support ranges from providing professional development opportunities to giving targeted feedback.
In a previous blog post, I explained what targeted feedback is and how instructional leaders can use this important professional support with their teachers.
But what can instructional leaders learn from great sports coaches when it comes to shifting practice through effective feedback?
Targeted feedback is framed around actionable improvements
Sir Alex Ferguson, coach of the famous soccer team Manchester United, talked about encouraging players instead of criticizing them. When instructional leaders observe teachers in the classroom, we know they are more effective when they take a strengths-based stance to offer actionable improvements. Instead of using a deficit perspective that critiques teaching, leaders use this stance with the intention of growing teachers. Principals start with what the teacher is already able to do and provide specific and actionable feedback based on what the teacher is almost able to do.
Think about a teacher who uses questioning techniques in her classroom. You visit her classroom and you see that she is able to successfully implement moments in her practice where students turn and talk to each other. She could use more support with how to ask higher level questions for students to respond to when they turn and talk.
Letting her know that the turn-and-talk structures are effective before you move on affirms her practice and lets her know what she is close to being able to do. This endorsement of her practice not only encourages the teacher to continue doing what's working well, it also builds the relationship between teacher and principal.
Targeted feedback is based on evidence of teaching strategy and student response
Ferguson continued by explaining that observing his players on the field was invaluable and a critical component to his coaching. When giving targeted feedback to teachers, leaders are most effective when they provide specific evidence of student learning, teaching practice and content based on observation. This ability to highlight the connections between teaching practice and the resulting student outcomes is a powerful way of showing how teachers can shift their practice to improve student learning.
Instead of speaking in general terms about teaching, instructional leaders can use tools like their district frameworks and state standards to share evidence with their teachers of what they observed in the classroom.
Consider how different the two following pieces of feedback are from each other:
Evidence 1: You really engaged your students.
Evidence 2: I saw you model how to ask higher level questions in a Socratic seminar based on the novel "The Great Gatsby." This modeling resulted in seven out of your nine students in the circle asking each other higher level questions using your sentence stems. For your next Socratic seminar, try sharing specific sentence stems students can use to respond to these higher level questions.
Think about how a teacher would respond to both of these types of feedback. Imagine a principal sharing the second example of evidence with a teacher. The teacher is clear on what he did to influence student learning. He also has clarity on what to do to increase the rigor of the Socratic seminar the next day.
Targeted feedback is situated within a context
Bill Parcells, a former football coach, mentioned the importance of having his players set small goals and meet them. Targeted feedback is effective when included within a larger cycle of learning where a teacher sets learning goals based on the needs of his or her students and the teacher's own instructional practice data.
Both the teacher and instructional leader have to agree on these goals. In turn, the principal can observe and give feedback based on the individual learning needs of the teacher. This way, feedback becomes part of an ongoing collaborative cycle of learning rather than a one-time event that leaves teachers with no clarity on what next steps to take.
If for example a teacher has created learning goals on how to formatively assess her students in an effective way, a one-time visit to her classroom is not going to provide her enough evidence and support to shift her practice. A feedback cycle, however, will give a principal multiple opportunities to let this teacher know what she is doing well and what she could improve in her practice.
Conclusion
Here at CEL, we emphasize that teaching is a complex and sophisticated endeavor. This kind of endeavor, similar to other sophisticated endeavors like playing sports or playing an instrument, improves with practice and the support of strong leadership.
When giving targeted feedback, instructional leaders can learn from famous coaches in other fields and translate their insights to their job of improving teaching and learning. Providing actionable improvements, sharing classroom evidence and working within a context that encourages teachers to set learning goals based on a culture of continuous improvement — all these leadership practices are variations of what successful leaders do in other areas and proof that excellent leadership does rely on a few universal foundational ideas.

—————————————————