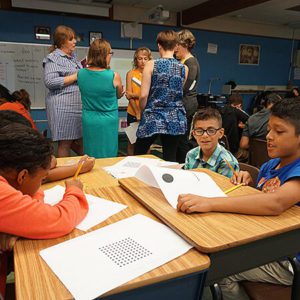 The University of Washington Center for Educational Leadership is looking for up to two partners who are eager to collaborate intensively as they engage in the transformative work of leading for teacher professional learning.
To that end, we encourage you to consider becoming a Leading for Teacher Professional Learning Collaborator. As a collaborator, you will be engaged in a discounted 3-year partnership with CEL in which you will develop new skills and competencies as a Leader for Professional Learning. In exchange, you will agree to:
Try out and potentially adapt our new tools and processes.
Provide CEL with regular written or verbal feedback on these tools and processes.
Engage in at least monthly communication including phone or video conferences with CEL staff.
Share what you are learning along the way including unexpected breakthroughs and barriers.
Share artifacts of your work along the way.
Provide CEL with access to leaders in your system for observations, interviews, photographs and/or video for the purpose of our mutual learning and for CEL publication.
We know that this collaboration will be mutually beneficial for CEL and for you! Review the partnership prospectus for more details. For priority consideration, indicate your interest by Friday, May 17, 2019 using the form at www.k-12leadership.org/TPL.